Viper Cache Plugin – Speed Up Your WP Sites
June 8, 2021
Make Your WordPress Sites up to 10x Faster In 30 Seconds With The Cache That Beats All Competitors
+ Speed Up Your WP Sites Before You Get Hit By The Google Speed Slap
It's No Secret That Running Slow Sites Will Cost You…
Modern websites need to be fast…
Slow Pages = Lost Ranking
Slow Pages = Less Opt-ins
Slow Pages = High Bounce Rates
Slow Pages = Lower Conversions
Slow Pages = Higher Ad Costs
Speed is a Traffic Killer… More Than 50% of Visitors Leave… If a Site Takes 3+ Seconds To Load
+ 79% of Visitors Who Have Trouble loading a Page Won't Return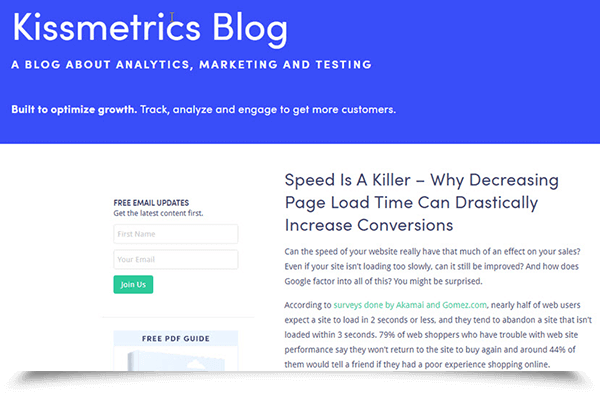 But, don't take our word for it… poor page speed is the #1 reason why most marketers & webmasters get poor results.Kissmetrics are experts in the field of SEO, analytics & optimisation. According to their studies if your site takes longer than 3 seconds to load you are losing more than half your traffic & 79% of visitors won't return if they have trouble loading a page.That's a really expensive mistake to make, specially if you're paying for traffic.
The Easiest Way To Make Your Site Faster is Cache…
The fastest & easiest way to get more speed is by using a cache plugin. Cache creates a web ready version of all your pages making your site perform much & massively reduces your server load. It also better equips your site to bear the burden of any sudden traffic spikes without you needing to upgrade your hosting.
But, Which is The Best Cache?
In Our Test Viper Cache Was 77% Faster Than The Competetion
The Test Was Done Using Pingdom With Default Plugin Settings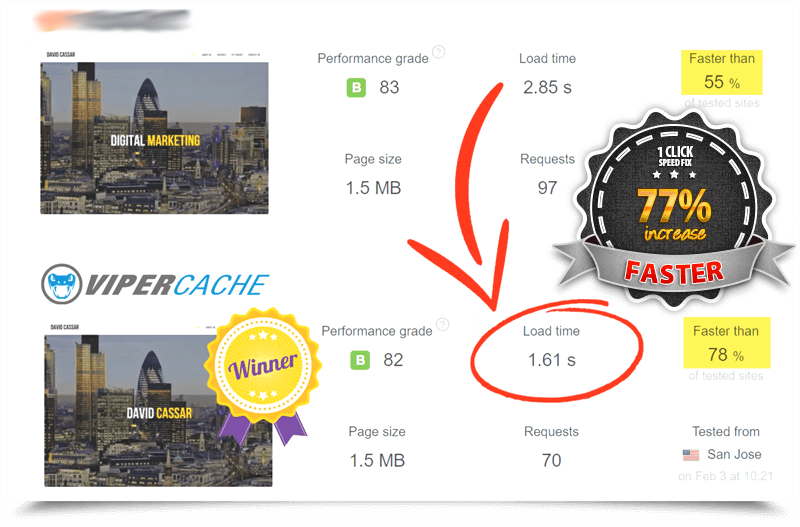 The test was carried out in February 2018
We tested exactly the same site with default settings on both products so no one cries "foul play". No other optimisation was done to the site. We used Pingdom as a third party speed testing platform as we found this to be the most reliable of all the testing platforms. We flushed the cache, refreshed the page being tested to make sure the cache was built before doing both tests. As this was a single test we did more controlled tests on the same site after optimisation as you can see below.
We Tested it Against ALL The Competitiors
Viper Cache Was A Clear Winner …
All Tests Were Done With Default Plugin Settings…

The test were carried out in June 1st 2018
We did 3 controlled tests on davidcassar.com running no other optimisation plugins. We took the averge of 3 tests to set the starting point. Images & database were optimised before doing all tests to showcase the best results for all. We enabled each plugin with default settings run any updates,  flushed the browser cache, loaded the page to make sure the cache was loaded and then tested the site speed 3 times. All tests were recorded.
Get it Now Before We Go Full Price
THESE PRICE RISES WILL BE PERMANENT
25 Site License
Personal License
Use on Your Own Sites
Works on WordPress 5.x
Full Tutorial Videos
Instant Download
1 Year Support & Updates
One Time Payment
Special Offer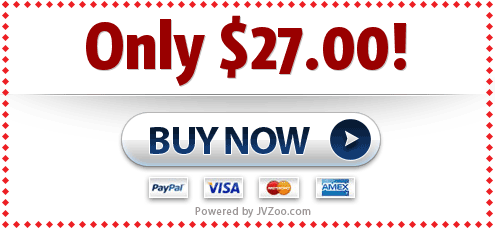 This is a one time introductory rate – future versions will be sold at a higher price
Agency License(Launch Only Special Offer)
Use on Your Own & Client Sites
Commercial License
Works on WordPress 5.x
Full Tutorial Videos
Instant Download
Ongoing Support & Updates
Unlimited Sites
Annual Payment
YOU CAN CHARGE CLIENTS
LOCK THE IN LOWEST PRICE
$197/yr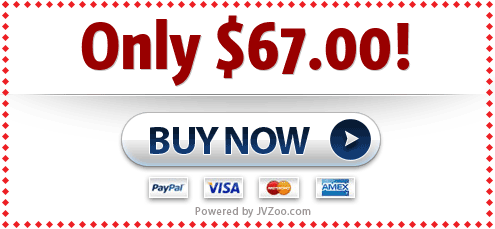 Lock in The Lowest Price & help support future product development
– Quality Business Software That Delivers Longterm Results –
You May Also Like
April 7, 2020
February 23, 2020
April 14, 2021